Our Leaders
Torah Trumps Hate started as a Facebook group, but we have grown and matured into a full-blown activist movement. As such, our members have brought together their incredible talents to help push our movement forward. Find out more about our leaders on this page, and feel free to reach out to us on our contact page.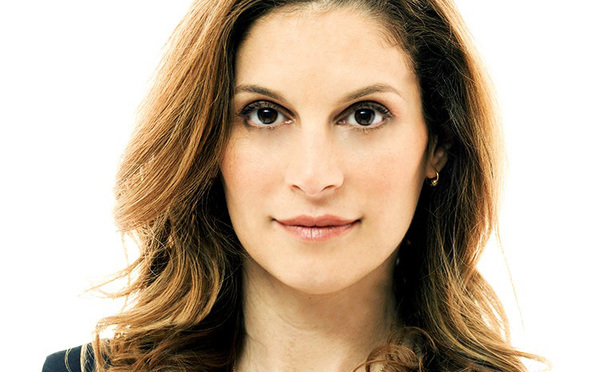 Victoria Cook, an entertainment lawyer who grew up in the modern orthodox community, began Torah Trumps Hate the night after the 2016 election after feeling lonely and confused as she watched her community fall for the dangerous and polarizing rhetoric of Donald Trump. She started it at first as a Facebook support group for other orthodox and orthodox-adjacent members to find each other and connect. In only a year, the membership ballooned to more than 2,000 members.
Now, she is leading Torah Trumps Hate into a future of activism and public-facing political actions.
In addition to her work as an entertainment lawyer and running Torah Trumps Hate, Victoria is a regular mentor for the Sundance Film Institute and is an Advisory Board Member of the Hamptons International Film Festival. She is also a frequent public speaker who lectures regularly at film schools, law schools, producer conferences, and festivals including NYU/TISCH, Columbia, University of Pennsylvania Law School, the Independent Feature Project, the Producers Guild of America.
One of Victoria's favorite sayings is "you can take the girl out of the yeshiva but you can't take the yeshiva out of the girl" and it turns out she was right.
As one of the most outspoken members of the orthodox community speaking out against their support of Trump, Elad Nehorai quickly became enmeshed in Torah Trumps Hate, and was the driving force behind its move from a private group to a public one.
Elad has been writing for years on his blog Pop Chassid, and has recently become a columnist for the Forward. He has also been published in the Guardian, Haaretz, and the Jerusalem Post.
Elad is also an ordained rabbi who runs an online and in-person community called Hevria devoted to providing a home and a community for Jewish creatives.
He has been named one of Jewish Week's 36 Under 36, as well as recently being named one of the fellows for the Rabbinic Entrepreneurship program at Hillel's Office of Innovation.
Sara Atkins is a stay at home mom of 5 in the Philly suburbs. She and her family are Lubavitcher Chassidim. Sara has been a health care advocate since her oldest child had his first food allergy reaction. She spent years teaching and guiding people to be able to cope with food allergies. When all her children were diagnosed with Tourette Syndrome she started to advocate for kids with the TS and its comorbids. Sara has been involved in politics for a number of years call banking and bringing kosher food for the out of town staffers.
When the 2016 election occurred Sara's daughter who is medically complicated sobbed for fear for her life. She asked herself, this is no longer a what if situation, it is now crunch time. Sara became involved in local Philly activists groups helping lead healthcare rallies to save the ACA and other topics. She helped organize and run the Philly March for Science in 2017 as the fundraising chair.
In the summer of 2017 Sara took a two pronged path to resistance work. Sara became a democratic committee person and as well started participating in civil disobedience actions. She became involved in the birddog nation and helped fight all summer and fall in DC risking arrest a number of these times to save the ACA. She went back this past winter to try and help stop the tax bill. This spring Sara won the election to keep the committee seat she had been appointed to the summer before and increased the percentage of voters who came out. Her two pronged approach not only helps good candidates get elected but once they are elected to hold them responsible. Sara's motto is to be the change you want to see.
Rabbi Mike Moskowitz
Rabbi Mike Moskowitz is the Scholar-in-Residence for Trans and Queer Jewish Studies at Congregation Beit Simchat Torah in New York, NY. He is a deeply traditional and radically progressive advocate for trans rights and a vocal ally for LGBTQ inclusivity. Rabbi Moskowitz received three Ultra-Orthodox ordinations while learning in the Mir in Jerusalem and in Beth Medrash Govoha in Lakewood, NJ. He is the author of Textual Activism and an international lecturer.
Head of Immigration and Voter Mobilization
Elias immigrated to the US from Venezuela with his family as a young child. When his mother passed he found himself "out of status" and no longer documented. Thankfully for Elias, DACA was announced his freshman year in high school. While in high school, he created the non-profit United Student Immigrants, earned honors, became a Bank of America Leader, and was a fellow for the Miami-Dade Boys and Girls Club. In the end, Elias graduated as valedictorian of his class.
Now a Kraft scholar at Brandeis, Elias has interned for a US senator and is the first freshman in the history of Brandeis to earn the Linda Heller Kamm Award for Social Justice.
It was through all of this that he learned the crucial operational skills needed to successfully and effectively engage and manage a non-profit organization. Now a Kraft scholar at Brandeis Elias he has interned for a US senator and is the first freshman in history at Brandeis to earn the Linda Heller Kamm Award for Social Justice.
Elias has worked closely with a wide array of Jewish organizations in the Boston area to promote and mobilize support for the values that are fundamental to our communities and as well he has now met with nearly 90 senators and 300 House Members on this moral dilemma.